Ace pair put Prince in the picture at Palace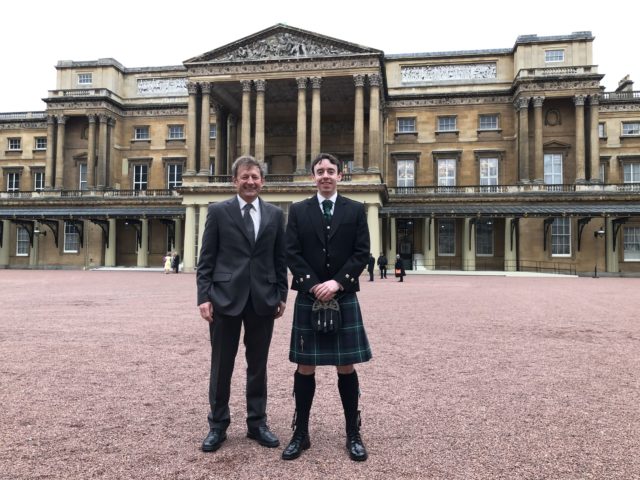 PRINCE Charles learnt about welfare improvements on fish farms when Dundee based business Ace Aquatec paid a visit to Buckingham Palace yesterday.
The aquaculture technology company won a prestigious Queen's Award for Enterprise Innovation, its second in two years, for developing a humane electric stunner.
Ace's head of sales and marketing, Mike Forbes, went to the Palace to collect the award with Dr Jeff Lines, who helped create the technology.
The company's Humane Stunner Universal (HSU) uses electricity to render fish unconscious immediately, without removing them from the water, reducing fish stress and improving quality.
Forbes said Prince Charles, who presented the award, spoke to the Ace Aquatec team for a couple of minutes about how farms are using its in-water electric stunner to reduce fish stress.
'He said it was good to hear so much effort is being put into improving animal welfare on fish farms,' Forbes added.
In the autumn of 2016, Charles toured one of Mowi Scotland's fish farms and subsequently took an interest in salmon farming, leading high level talks between the sector and angling leaders, through his International Sustainability Unit.
Ace Aquatec won the Queen's Award last year for its acoustic deterrents.
On hearing about the second award earlier this year, the company's managing director, Nathan Pyne-Carter, said: 'Being recognised last year for the positive difference our predator deterrents are having on the Scottish economy was amazing, and to be acknowledged again this year for the wider global impact our electric stunning technology has on animal welfare is a huge honour.'