The February issue of Fish Farmer is out now online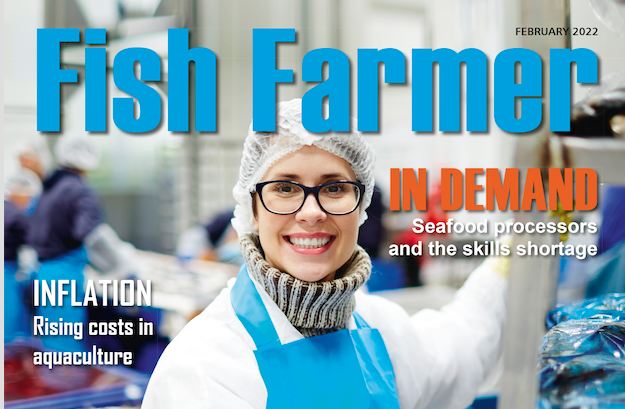 The February 2022 issue of Fish Farmer Magazine is out now and you can read it online here.
The first few weeks of 2022, while they have brought their share of turmoil both internationally and on the domestic front, have also brought us some grounds for optimism.
So far the omicron variant's fresh wave of coronavirus infections appears to have caused less disruption and serious illness than some had feared, and  the is reason to believe that life, and commerce, will move a little closer to something like normal through the course of this year.
The aquaculture industry can also chalk up some early wins for 2022 already: such as the Washington State Supreme Court's decision that Cooke's plan to farm native steelhead trout did not breach environmental legislation; and in Scotland, SEPA's green light for a new model of semi-closed cages at the proposed salmon farm on Loch Long.
As we also report in this issue, however, there are still some major challenges for the industry. As Vince McDonagh discusses, the salmon farming industry is facing rising costs that are outstripping the rate at which prices can be increased.
We also look at the ongoing challenge of sea lice and the technology being deployed to protect both farmed and wild salmon from this pest.
Also in this issue, you can read about the UK Government's plans to open up the market to gene-edited produce in agriculture and aquaculture.
If greater flexibility to make use of genetic advances is a plus arising out of Brexit it has also created problems for fish farmers, as Hamish Macdonell describes in his column this month, while Sandy Neil explains how the seafood processing sector is addressing the challenges of skills shortages following the exodus of many of its workers.
We also showcase a new approach to net-pen farming in Chile and FlipFarm, an innovative development in shellfish farming from New Zealand.
The pace of change in this industry looks set to continue!