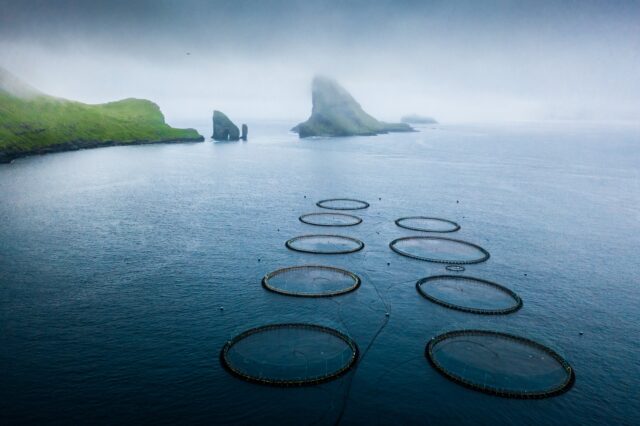 Along with his brother Regin, Atli Gregersen, co-owner and Managing Director of the Faroese salmon farming company Hiddenfjord, represents the third generation at the helm of his family's business.
Hiddenfjord started out as a fishing business and Atli Gregersen remembers, as a 12 year old, hearing fishermen express scepticism over warnings from scientists that the stocks of herring, at the time the Faroes' most valuable resource, were in danger.
In fact, when the boats returned to sea after a spell of bad weather they found that the herring numbers had indeed collapsed – and they have not returned to their old level since.
It was an important lesson, Gregersen told Fish Farmer: "If we live off nature, we have to respect nature."
It was a lesson that has ultimately led to Hiddenfjord making the news with its decision to stop exporting salmon by air freight, over concerns that this was adding too much to CO2 emissions. For a producer in the North Atlantic with important markets in Asia and North America, that was a bold step – but more of that later.
The perfect location
The Faroe Islands, also known simply as Faroes, is an archipelago 200 miles north-east of Scotland and about halfway between Iceland and Norway. It is a self-governing country within the kingdom of Denmark, with a population of about 50,000.
Gunnvør á Norði, Head of Ecology and Fjord Dynamics at Fiskaaling, the Faroese aquacultural research centre, says the geography of the Faroes make the islands an ideal base for aquaculture, especially Atlantic salmon. She says: "Sea temperatures are stable and the fjords are not so deep or long, so water exchange is good. The fjords are diverse – some are more sheltered, some more exposed."
Thanks to the interaction between the Gulf Stream and the waters of the Arctic, sea temperatures in are stable, ranging between 6C and 11C year round.
Salmon farming is the Faroes' main aquaculture sector. From nearly 60 farmers in the early 1990s, there are now just three big players: Bakkafrost (which also owns the Scottish Salmon Company); Hiddenfjord; and Mowi Faroes, part of the world's biggest salmon farming group.
Salmon farming took off in the 1980s but during the following decade it became a victim of its own growth. Fish health became a major issue for the Faroese farmers, with infectious diseases and sea lice reaching alarming proportions.
Atli Gregersen had studied fisheries science at the University of Tromsø, Norway, and left with a degree in fish farming. He says: "Soon I could see that what we were doing had many biological challenges."
He explains: "In the beginning, if you had a licence for fish farming in a fjord, there could be others in the same fjord and there could be fish there the whole time. There was no fallow period, so diseases and sea lice numbers started to rise.
"From 1998 onwards we started to work on better legislation."
Led by Gregersen and others in the industry, work on the creation of a new regulatory system began in 1999. It was based on three new principles:
Only one farmer per fjord;
Only one generation of fish per fjord; and
"All in, all out" – in other words, a farm site must be fully stocked in one and no new fish may be added to a stocked farm site.
Previously, licences had often been awarded to more than one farmer in each fjord, and different generations of fish could be stocked and harvested at different times, making it easier for diseases to spread and for sea lice populations to grow in numbers.
The new regulations, which came into effect in 2003, meant that the industry could start to apply effective fallow periods for fjords, so that sea lice populations could die out and diseases could not spread from one stock of fish to the next.
A number of producers went bankrupt during the 1990s and the Faroese government opted to let licences lapse rather than, as had previously been the practice, selling them on. In that way, the number of licences was reduced to a manageable level.
Gregersen says: "This is the main reason why the Faroese fish farming industry is respected – we became the 'best in class'."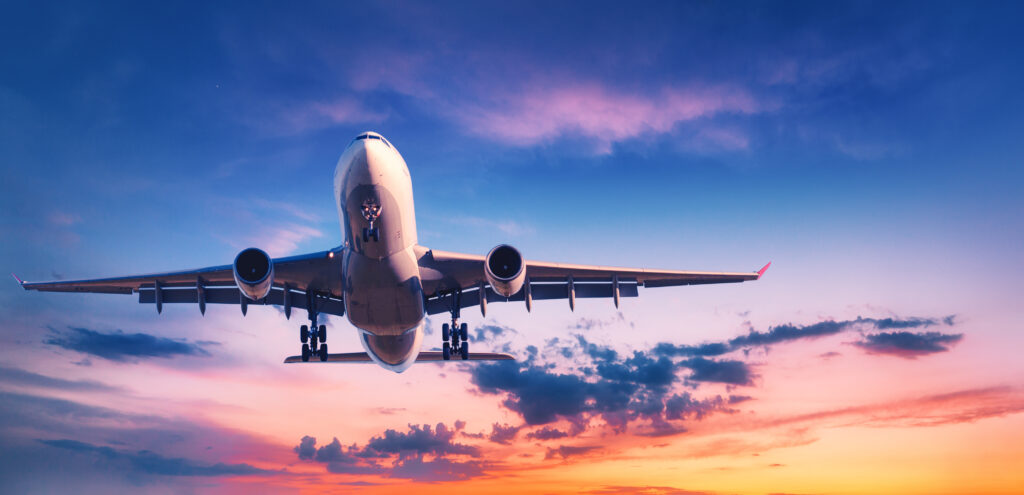 'Fish are not meant to fly'
If the reform of regulation was a question of enlightened self-interest for the Faroese salmon farmers, Gregersen argues, Hiddenfjord's decision to give up air freight was fundamentally an ethical question.
He explains: "If the sea temperature rises it will not be a good thing for salmon farmers, but the time frame is long. It's not something that will happen tomorrow.
"It's ethical, it's not about self-interest. As people, and as a company, we need to take responsibility."
Gregersen says: "We started thinking about this as early as 2011, 2012. Our main markets are continental Europe and the UK, Russia, China and North America.
"We didn't initially have a sea route to the US and now, we cannot sell to the Asian markets. Now there is also an extremely serious situation with Russia [as a result of the war in Ukraine].
"We knew that there was a short-term risk that our markets could come under pressure. But if I look at myself in the mirror, can I ship salmon by air if it will be contributing so much to greenhouse gas emissions?"
Independent calculations show that Hiddenfjord's production contributes 4.7kg of CO2 per kg of salmon. Air freight to NY adds a further 7.2kg of CO2 per kg and air freight to Shanghai, a massive 15.8kg. In contrast, shipping by sea to the US adds only an estimated 0.41kg of CO2.
Previously, for long haul freight Hiddenfjord shipped the chilled and gutted salmon to Immingham in England, for transfer to London's Heathrow airport, where it was loaded onto planes.
Hiddenfjord had also at one point sent fresh salmon to New Bedford, Massachusetts, but that service was no longer operating by 2020, the deadline the company had set itself to finish with air freight.
The company found that there was a sea route via Iceland to Portland, Maine and this is now the way its product gets to the North American market. The move to transportation by ship coincided with the Covid-19 pandemic, which initially put most commercial flights on hold, and the timing was actually very fortunate for Hiddenfjord. In fact the company found that the crisis opened doors to new customers in North America, who had been unable to make use of their usual supply routes.
As well as finding a sea route, Hiddenfjord had to look at its production process to ensure that the quality of the fish would not be compromised by its nine-day journey.
Óli Hansen, Sales Director with Hiddenfjord, explains: "We monitored the quality of the salmon closely and saw what improvements we needed to make. The technology wasn't new or complex, it was more about good practice in cleaning, chilling and storing the fish. We have sealed containers in our factory at sub-zero temperatures and they are not opened until nine days later when they reach their destination."
"After nine days our salmon is as fresh as it would be after four days being transported by air freight."
Atli Gregersen argues that salmon retains its quality very well when frozen – even better than white fish – but the next step will be to convince consumers that frozen salmon transported by sea is as good as chilled salmon flown by air – and that it's a lot better for the environment.
If the company can do that, he says, it will not be dependent on any single market.
As he puts it: "This is our vision – to penetrate all the markets of the world, with frozen salmon."
The limits on growth
Meanwhile Hiddenfjord also faces the challenge confronting all Faroes salmon farmers – while global demand for their product continues to grow, production capacity is limited by geography and biology.
Under the Faroes regime for fish farm regulation, operators must not only obtain a licence for the farm itself, but also get permission from the Environmental Agency and the veterinary authorities for a given level of production. This decision will take account of environmental impact and fish health issues, including sea lice numbers, which Gregersen says is the biggest single challenge for the industry.
One solution is to protect smolts for longer with cages that can keep out sea lice. Hiddenfjord has installed two semi-closed cages, with another two soon to be added, to rear smolts, so they will have less exposure to sea lice before being transferred to conventional pens for grow-out. Bigger smolts have been shown to have better survival rates once they are transferred into pens in the ocean.
Farmers are also looking at more exposed sites, where waves or tidal currents can help to disperse fish faeces and spilled feed, and Hiddenfjord can now claim to be operating in some of the most rugged locations of any salmon farmer in the world.
This article is an extract from Fish Farmer's Faroe Islands feature, which appeared in our March 2022 issue. You can read this issue online here.