Zambian government signs AFRAQ23 hosting agreement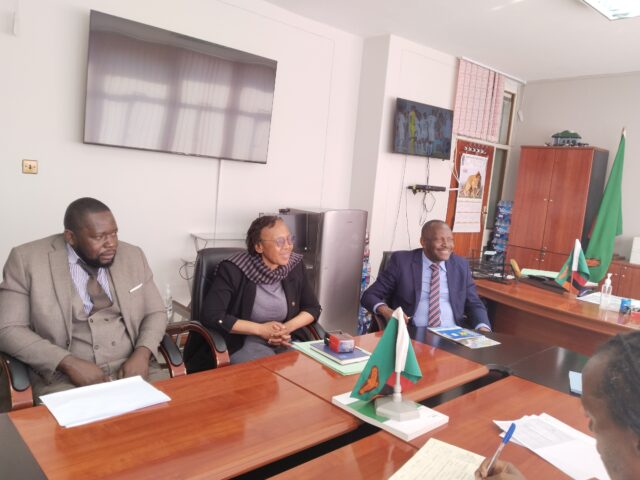 Preparations for the upcoming AFRAQ2023 – the 22nd Annual International Conference and Exposition of the African Chapter of the World Aquaculture Society (WAS) – were given a boost last week following signature of the hosting agreement by Zambia's Ministry of Fisheries and Livestock.
The conference will take place on 13-16 November 2023 in Lusaka, Zambia.
The Government of Zambia has fully committed to collaborate with WAS in ensuring smooth organisation of the event through financial commitments, support to the hiring of convention centre, appointment of State Officials to the conference's National Organising Committee, national promotions, high-level officiation to the event among other roles and commitments.
The hosting agreement was signed by the Permanent Secretary in the Ministry of Fisheries and Livestock, Dr. Anna Songolo in the presence of the Minister, Hon. Makozo Chikoti, also witnessed by other senior officials from the Ministry. From WAS's side, the President of the African Chapter of WAS co-signed the agreement. Representatives from the Africa Union and Southern Africa Development Community also witnessed the occasion.
The organisers say that more and more institutions, companies and organisations have continued to express their interest to participate at AFRAQ2023.
Aller Aqua Ltd is the Gold Sponsor of AFRAQ2023. Additional sponsorship and exhibition opportunities are still available.  More information is available on www.was.org/meeting/code/AFRAQ23