Rebrand for Global Seafood Alliance's international summit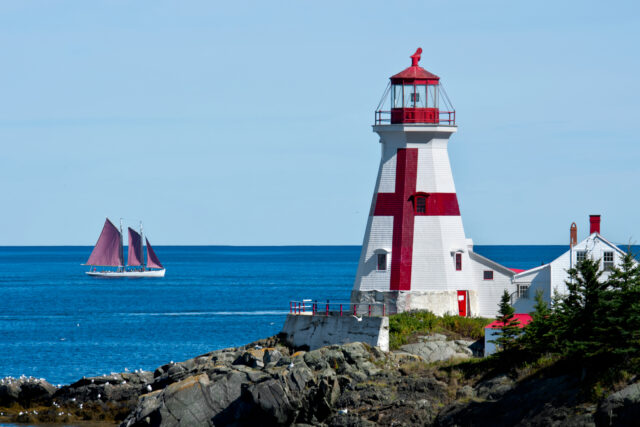 The Global Seafood Alliance has rebranded its flagship conference, previously known as the Global Outlook for Aquaculture Leadership (GOAL) as The Responsible Seafood Summit.
The first event taking place under the new name will be held between 2 and 5 October 2023, at The Delta Hotel in Saint John, New Brunswick, Canada. This is only the second time the event will have been held in Canada, with Vancouver being the host city in 2015.
The GSA said the new name better represents the organisation's vision of a world that embraces the role of responsible seafood in meeting global nutrition needs, for both farmed and wild seafood.
In addition to renaming its signature event, the nonprofit organisation has also redesigned the logo by adopting the familiar fish icon to better align with the brand of GSA, its Best Aquaculture Practices (BAP) and Best Seafood Practices (BSP) certification programs and its Responsible Seafood Advocate online magazine.
The Responsible Seafood Summit is being supported by Atlantic Canada Fish Farmers Association (ACFFA), which led the bid to host the 2023 event, with assistance from Canada's federal government, New Brunswick's provincial government and other seafood industry bodies throughout Atlantic Canada.
Choice Canning Co, Devi Seafoods, Merck Animal Health and Seafood Scotland, all of which sponsored the 2022 event in Seattle, have already pledged to sponsor the 2023 event, as has High Liner Foods.
In addition to the new name and brand, the event agenda is evolving, featuring a multi-track education program, more networking activities and more field trips to production facilities.
GSA CEO Brian Perkins said: "Though our signature event may look and feel different this year, the spirit is the same. People attend our event to stay ahead of the curve on the key issues shaping the future of our industry and to be an active participant in the development of a healthy, responsible seafood community.
"We look forward to welcoming delegates from across the globe to beautiful New Brunswick, which has a rich history of both aquaculture and wild-capture fisheries."
The 2024 Responsible Seafood Summit will be held in Scotland. Seafood Scotland led the bid to host the 2024 event and this will be the first time that the event has been held in the UK. Dates and venue are to be announced later this year.
For more information on the New Brunswick summit go online to https://events.globalseafood.org/responsible-seafood-summit