New panellist confirmed for Connectivity webinar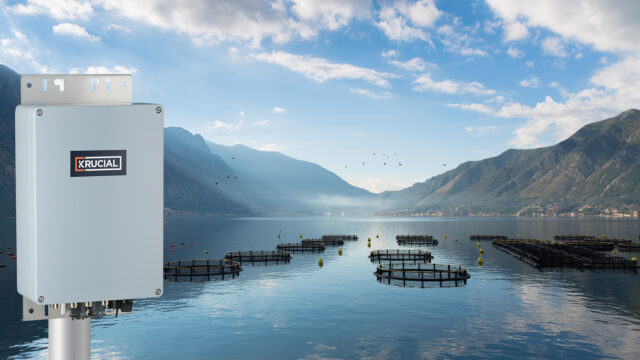 Asbjorn Husby has been confirmed as a panellist for the free webinar being jointly hosted by Fish Farmer magazine and technology experts Krucial on the theme "Connectivity for Good".
He is a Senior Engineer at the Aquaculture Centre of Excellence at Xylem Analytics, a leading provider of instrumentation for monitoring key water parameters for the aquaculture industry.
The webinar, taking place on Wednesday 2 November 2022, will explore ways in which resilient connectivity and timely data can help farm operators achieve a clearer view of their operations.
Improving connectivity for fish farm sites, including those in remote, offshore locations, can lead to more data being available, offering better insights and more informed decision making. Information such as feed data and environmental metrics can help farmers to manage the welfare of their stock, and monitoring environmental parameters can allow quicker action when conditions become potentially dangerous for fish. Better data can also cut feed waste.
The online event will feature an expert panel including Kevin Quillien, Chief Technology Officer and co-founder at Krucial (formerly known as R3-IoT), and Dr Lynne Falconer, UKRI Future Leaders Fellow at the University of Stirling.
Connectivity for good: why better connected fish farms will lead to healthier fish takes place on Wednesday 2 November 2022, 2pm-3pm (UK time).
For free registration or to find out more, please go online to https://content.krucial.com/connectivity-for-healthier-fish-webinar-sign-up