New aquaculture tech conference set for late summer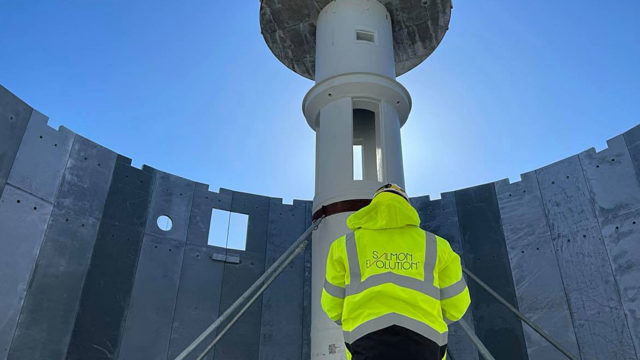 A live international conference focusing on aquaculture technology is scheduled to take place in Norway later this year.
A group of world leading players in Global Aquaculture Tech Hub (GATH) are arranging the three day event in the port town of Ålesund in central Norway between 6 and 8 September with the aim of addressing challenges facing the fish farming industry.
One of GATH's members is former Norwegian Fisheries Minister Harald Tom Nesvik, who is now with the company Solvtrans. Other member organisations include land-based fish farmers Salmon Evolution and Atlantic Sapphire, fish handling specialist Cflow and fish health business Patogen.
The organisers also say that by attracting an international audience the conference should put the region on the map. It will have a range of Norwegian and international speakers.
The announcement is also another indication that aquaculture industry organisations are moving back to in-person events in the wake of the pandemic.
GATH chairman Per Helge Devoid said: "We promise a good mix of inspiration, interaction, provocation and subjects that will together boost will contribute to a boost for the industry and the region."
Marte Arseth from Ateal Norway said: "The participants at the conference will have the opportunity to visit leading companies in the aquaculture industry.
"We plan up to half a day at the conference and half a day out with key players in the region.
"In this way we get to demonstrate the technology as it is intended to be used in combination with interaction with other players. "
He added: "This is how magic happens."
For more information see www.gath.no