Loch Duart recognised in rural awards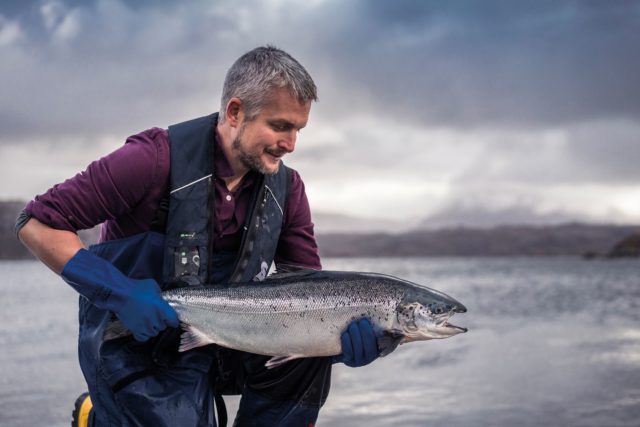 SCOTTISH salmon farmer Loch Duart has been shortlisted for the Rural Business Awards North in the Best Rural Food and Drink Business category.
The company, which farms in Sutherland and the Uists, marks its 20th anniversary this year, and recently launched a community fund to help local projects.
The Salmon Pool, a partnership between Loch Duart and its feed supplier, Cargill Aqua Nutrition, has donated more than £31,000 so far.
Alban Denton, managing director of Loch Duart, said: 'Scotland is rightfully renowned for its world beating food and drink sector, so for Loch Duart to be shortlisted as one of the North's Best Rural Food and Drink Businesses is a great honour.
'Awards like the Rural Business Awards are brilliant at highlighting the huge contribution that rural businesses, projects and entrepreneurs contribute to the UK economy.
'Loch Duart is proud to be a Highlands and Islands business which relies on the fantastic talent and hard work of our rural communities.'
Director and co-founder of the Rural Business Awards, Anna Price, said: 'The 2019/20 awards have seen record numbers of entries and it's encouraging to see so many rural businesses express a desire to celebrate their successes on a regional and national scale.
'On behalf of everyone at the Rural Business Awards, we want to say well done to Loch Duart, and all the shortlisted businesses, and wish them luck ahead of the regional finals.'
The Rural Business Awards host a series of regional finals in the North, East, Midlands, South East, South West, Wales and Northern Ireland, throughout October and November 2019, ahead of the National Final in February 2020.
The North Region awards presentation takes on Friday, October 11, 2019 at the Core, Newcastle University.
Earlier this month, Loch Duart was named as a finalist in the Food and Drink Federation Awards 2019, in recognition of its Salmon Pool community initiative.
The Food and Drink Federation Awards take place on Thursday, September 19, at the Royal Lancaster, London.