Gill Health Conference returns as online event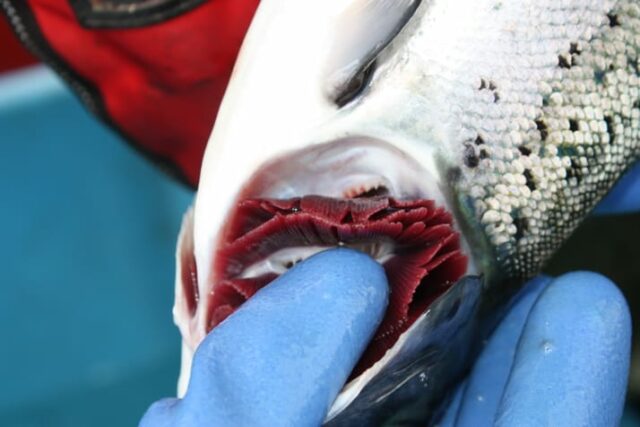 The Sustainable Aquaculture Innovation Centre (SAIC) has announced the return of the International Gill Health Conference, which will see the aquaculture sector combine its expertise and knowledge to tackle one of the sector's biggest challenges.
Having been postponed during the peak of the Covid-19 pandemic in 2020, the two-day conference will now take place online from 26-27 October 2021. The event will welcome speakers and delegates from around the globe including the UK, Canada, Australia, South America and Europe.
Gill health has become a priority area for the aquaculture sector, with an ever-changing natural environment and the impact of climate change reinforcing the need for a greater understanding of gill disease, along with its prevention and treatment. The virtual conference aims to encourage knowledge sharing between the sector's experts, including valuable research and development initiatives.
The Gill Health Initiative was formed by an international steering committee in 2012 and has since become a renowned bi-annual event attended by hundreds of researchers and professionals involved in the production of Atlantic salmon and its associated supply chains.
Heather Jones, CEO of SAIC, said: "Fish health and wellbeing, including but not limited to gill disease, is a crucial focus for all involved in the aquaculture sector. Collaboration and knowledge sharing is incredibly powerful and by working together across international waters, we can gain a better understanding of gill health and learn more from other nations about the preventative treatments and measures to improve wellbeing and boost the overall sustainability of the sector."
The event is supported by the Norwegian Seafood Research Fund (FHF) and is free to attend with registration opening soon. For more information click here.