Demand is high for AquaFuture Spain '23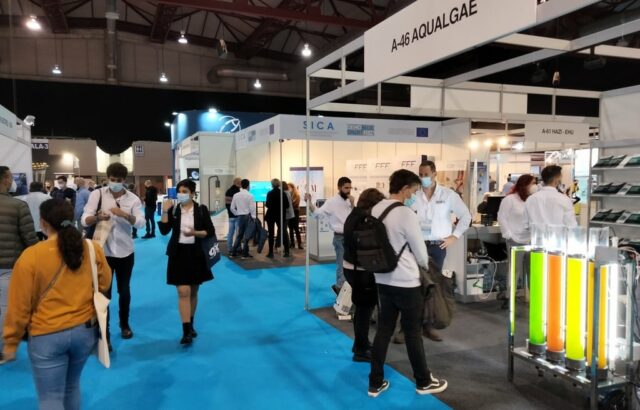 More than 90% of the exhibition space at AquaFuture Spain, the aquaculture trade show taking place in March this year, has already been reserved.
The event, which is being held over 28-30 March 2023 at the Feira Internacional de Galicia ABANCA venue in Santiago de Compostela, is 30% bigger than the inaugural show last year, in terms of space. The organisers, OK Eventos, say the show has been expanded because demand from exhibitors in 2022 was greater than the space available.
From the 11,000 square metres of the previous edition, exhibition space will increase to 12,000 at this year's event. In addition, a large outdoor space will be set up near the pavilion for large vessels and facilities.
By the end of last year 145 companies had confirmed their presence so far for this year's show, which already exceeds the total number of exhibitors at the last event. In addition, they represent an increase in the international dimension of the event, since 35% are non-Spanish, coming from 25 different countries.
The main room "Carmen Sarasquete" will once again host several conferences in a round table format that will address cutting-edge topics in terms of market challenges and innovations.
Two more rooms will be set up within the exhibition area, in which around 30 commercial presentations of companies in the sector will be held, which will be an opportunity to show their products, the latest market innovations and the development of their investigations.
The cookery demonstration programme, which proved very popular in 2022, will be expanded, after the good results of the first edition and the absolute sellouts of all its sessions. Exhibitors and visitors will be able to enjoy exquisite dishes made with aquaculture products, from clams and mussels to trout, turbot or seaweed.
The fair will include a networking area with a relaxed character and a cultural component with which it is intended to create a pleasant and effective framework for the interaction of the participants in the fair. For this, different activities and performances will be programmed with which Galician culture and gastronomy will also be brought closer to attendees from different parts of Spain and the world.
In addition, an official dinner-cocktail event will be held at the Exe Peregrino Hotel in Santiago de Compostela for exhibitors, institutional representatives and personalities.
For more information go online to www.aquafuturespain.com.