Careers day a Stirling opportunity for students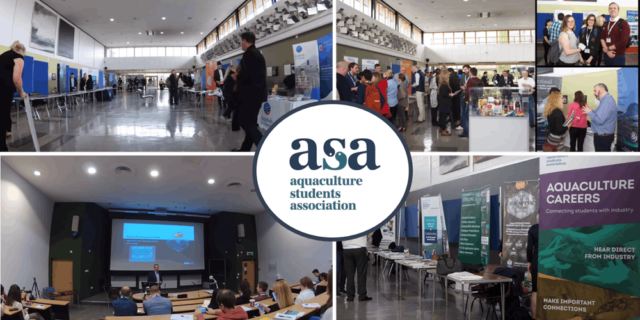 AQUACULTURE students will have a chance to meet industry professionals – and possibly their future employers – at the annual careers day at Stirling University next week.
Around 150 people have so far signed up for the event at the Institute of Aquaculture, said the organisers, the Aquaculture Students Association (ASA).
Now in its fifth year, the careers day has grown to attract students from around the country, as well as an increasingly large industry presence.
There will be talks this year on fish health, nutrition, production, technology and genetics, with speakers drawn from leading farm companies, such as Scottish Sea Farms and Kames.
Representatives from BioMar, Elanco, Xelect and the Fish Vet Group will also give presentations, and there will be plenty of scope for networking between the sessions.
Some 15 companies and organisations will set up stalls in the Pathfoot Building – including the Scottish Salmon Company, Dawnfresh, Scottish Sea Farms, Cooke, Gael Force Group, Hendrix Genetics, Pharmaq and Steinsvik.
Government agencies, including Marine Scotland Science and the Scottish Aquaculture Innovation Centre – the principal sponsor, will also be on hand, as will the Scottish Salmon Producers' Organisation and the European Aquaculture Society.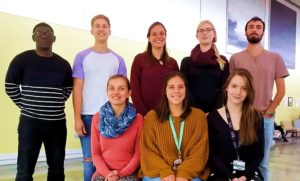 The ASA team: (top row) Akpojotor Ekpeki, Chris Payne, Claudia Tschesche, Lewis Warren, Bernat Morro;
(bottom row) Jadwiga Sokolowska, Carolina Fernandez, Rosie Allshire
'We have a great day planned and we are hoping for students to network as much as they can by doing a game which started last year, called 'Let's network',' said ASA president Carolina Fernandez.
'This will motivate students to get to the stalls in order to win a £50 Amazon voucher. All of this will be followed by many speakers from different companies.'
Stirling alumni will be there on the day to offer advice to current students, said Fernandez, who added that the event provided an opportunity for students 'to increase their network and multiply their possibilities to find a job within the aquaculture industry'.
The Stirling Careers Day will be held on Monday, May 20, from 9.15am to 4.20pm.