Book now for AE2022 Rimini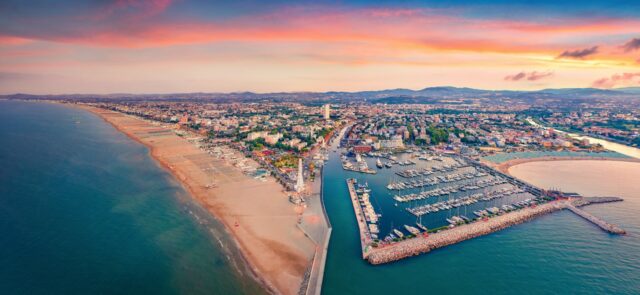 The deadline for early bird registration at Aquaculture Europe, taking place this September in Rimini, Italy, has been extended to 1 August.
Aquaculture Europe 2022 (AE2022), organised by the European Aquaculture Society (EAS), takes place over 27-30 September. This year key themes for the conference will be climate change, biodiversity loss, environmental pollution and waste – and what the aquaculture sector can do to mitigate and overcome these threats.
Covering both marine and freshwater aquaculture, the Conference includes presentations on the latest research in the sector. AE2022 is also the venue for the annual EAS Awards, showcasing research by new talent in the field.
The AE2022 parallel sessions will cover the full scope of European aquaculture scientific disciplines and species, and will comprise submitted oral and poster presentations. AE2022 will also feature an international trade exhibition, industry forum, student sessions and activities, satellite workshops and updates on EU research.
The AE2022 Innovation Forum will focus on how best to support innovation in aquaculture and ensure that knowledge in the sector is transferred to where it is needed.
Early booking prices (to 1 August) range from €125 (students) and €395 (EAS members) to €495 (non-members).
To book your place, find out more or submit an abstract, go online to aquaeas.org/Meeting/AE2022/