Blue Food Innovation Summit set for June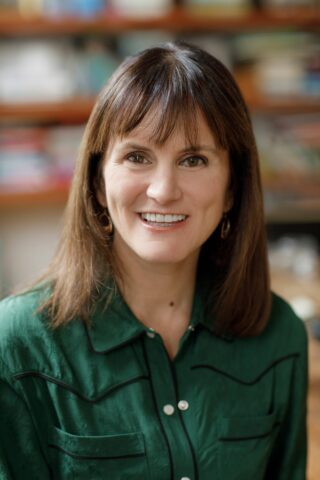 Producers, innovators, technology leaders, start-ups, investors and retailers will be gathering in London this June for the first Blue Food Innovation Summit.
Taking place on 14-15 June, the two-day summit will explore the opportunities and challenges in scaling aquaculture production while protecting and restoring the ocean ecosystem.
Speakers already confirmed include Chris Ninnes, Chairman of the Aquaculture Stewardship Council; Yoav Rosen, Global Marketing Director, ADM Animal Nutrition; Amy Novogratz, Managing Director of aquaculture investor Aqua-Spark (pictured); and Ohad Maiman, CEO of land-based producer The Kingfish Company.
These and many more will be speaking at the conference, on wide range of themes from the use of robotics in deep water ocean farming to the commercial opportunities in seaweed and algae production.
'Blue foods' include fish, shellfish, algae and other foods derived from aquatic plants and animals, harvested or cultivated in marine or freshwater environments. The industry provides protein and nutrients for more than 3.2 billion people globally, and demand is forecast to double by 2050 as future consumers seek new protein sources.
At the conference, global off-shore, on-shore and land-based aquaculture producers will mix with technology leaders, start-ups, investors and retailers looking to build new partnerships to accelerate the development of technologies that can reduce the environmental footprint of aquatic foods, whilst increasing health, welfare and yield.
Jennie Moss, Founder and Managing Director of summit organiser, Rethink Events, said: "With the ever-growing population and increasing demand for protein, the sustainable production of blue foods – fish, bivalves and seaweed – is more important than ever. The Blue Food Innovation Summit is an opportunity to hear from a cross-section of industry leaders and discover technologies that will be pivotal in scaling up production and reducing pressure on our oceans."
The full programme, speaking faculty and information on delegate registration are available at bluefoodinnovation.com