Aquaculture Awards deadline fast approaching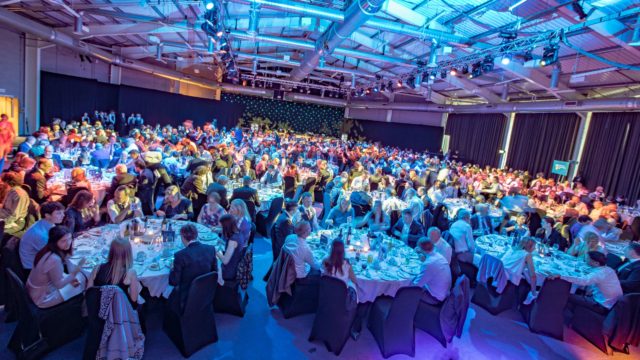 Time is running out for entries in the Aquaculture Awards 2022. The deadline is this Monday, 28 February and 14 categories are up for grabs.
The winners will be announced at a gala dinner on 4 May 2022 during the Aquaculture UK trade show at the Macdonald resort in Aviemore, in the Highlands. The Aquaculture Awards are presented to individuals and businesses in the sector who have gone the extra mile, whether in their day-to-day work, or by their enterprise and forward-thinking initiatives.
Categories include Finfish and Shellfish Farmers of the Year, Supplier of the Year, Rising Star, Unsung Hero, and Outstanding Contribution.
The event, running from 3 to 5 May, will provide the first chance since 2018 for the UK's aquaculture industry to industry to get together in person, following the postponement of the last scheduled Aquaculture UK exhibition in 2020.
Cheri Arvonio, event director at show organiser Diversified Communications, said: "The Aquaculture Awards make a welcome return to Aviemore this spring, reuniting the aquaculture community post-Covid.
"We want to hear about projects, companies and people making an exceptional contribution to global aquaculture, whether it be businesses championing environmental sustainability, or those embracing the highest standards of animal health and welfare. We want to share and acknowledge the incredible dedication of the people driving the industry forward."
To find out more about Aquaculture UK visit www.aquacultureuk.com. For more information about the awards, which are free to enter and open to the entire industry, visit www.aquacultureawards.com. The submission deadline for entries (aquacultureawards.com/entry-form) is Monday, 28 February 2022.