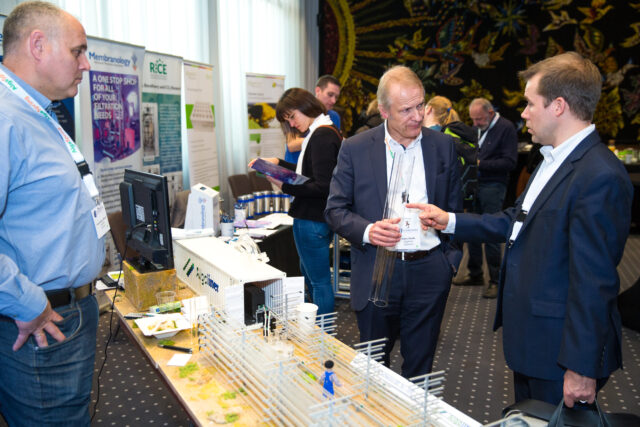 AlgaEurope, taking place in Rome this December, is a unique opportunity to learn and understand all about algae production and commercialisation and interact with over 350 key players from more than 45 countries.
The event is the result of close cooperation between EABA – the European Algae Biomass Association – and DLG Benelux.
The main target of EABA is to act as a catalyst for fostering synergies among scientists, industrialists, and decision-makers in order to promote the development of research, technology, and industrial capacities in the field of algae.
DLG Benelux is part of DLG International:  the leading German consulting company of the DLG group for the agribusiness and food industry offering international expertise in setting up trade fairs and providing project management and consultancy services – national and international.
AlgaEurope has been for years one of the most global comprehensive conferences about science, technology and business in the algae biomass sector organised by industry professionals. The conference is aimed at:
Algae technology developers / suppliers,
Algae producers & cultivation plant owners and operators,
Venture capitalists and financial investors for biotechnology,
Food industries,
Biofuels network, animal feed companies,
Nutraceuticals/pharmaceutical companies, fertiliser suppliers,
Water treatment & waste water professionals, and
Technology providers for cultivation, harvesting, dewatering, drying, oil extraction and processing.
Date: 13-15 December 2022. Venue: Ergife Palace Hotel & Conference Centre, Rome, Italy. To book or for more information visit algaeurope.org/