160 companies confirmed so far for Aquafuture Spain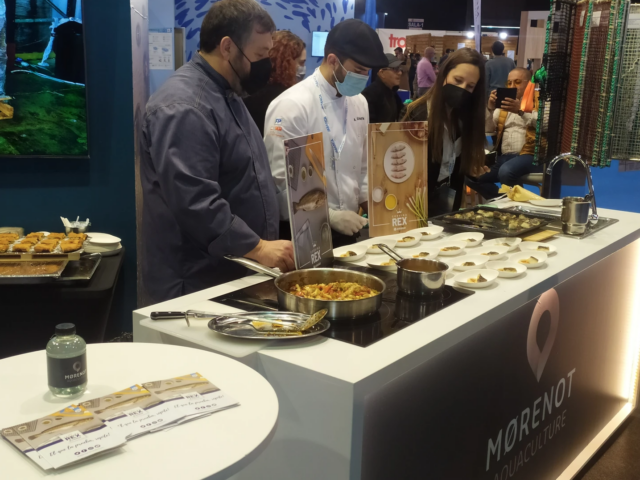 The organisers of AquaFuture Spain, which takes place over 28-30 March in Santiago de Compostela, have confirmed that 160 organisations from 24 countries will be represented as exhibitors at the event.
This year sees the trade show's second incarnation. At 12,000 square metres its exhibition space will be more than 10% larger than last year and a large outdoor space has been added to the exhibition pavilion nearby for large vessels and facilities.
The venue for AquaFuture Spain will be the Feira Internacional de Galicia ABANCA and, as in 2022, the show is being organised by OK Eventos.
The director of AquaFuture Spain, Juan Lijo said the larger numbers and greater space "…allow us to ensure that we have achieved our main objective, to consolidate the event as a solid project for the future, a notable event on the international calendar."
One of the main attractions of Aquafuture Spain will be its technical conferences, which this year will delve a little deeper into key aspects for the sustainability and growth of the aquaculture sector.
Yolanda Morales, from the Acuiplus Cluster, which is collaborating  the event, said: "The field of plastics will be discussed and how its regulation is affecting the value chain; we will have a round table on internationalisation and opportunities in other markets such as the Chilean and Moroccan markets; a specific round table will be held on financing aquaculture both from the point of view of operations and from initiatives and innovation; the field of transport will also be addressed within the framework of traceability of the products; and also the challenges within animal welfare".
With all this, he stresses that "…every year we intend to dialogue, deepen and reflect with experts, jointly, assessing where we are and where we are going in the sector".
This year the Spanish Aquaculture Business Association (Apromar) will hold a round table of on the circular economy.
Aquafuture Spain will also feature a cookery demonstration programme, which proved very popular last year. The demonstrations will allow visitors to discover and enjoy exquisite dishes made with aquaculture products, from clams and mussels to trout, turbot or algae.
To book your place or for more information go online to www.aquafuturespain.com