Jamie Oliver chain owes seafood supplier £263k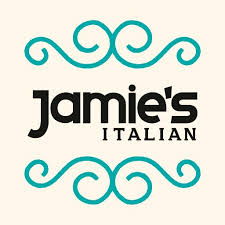 ONE of the UK's leading seafood suppliers is said to be owed more than a quarter of a million pounds by the troubled Jamie Oliver Italian Restaurant chain, according to weekend reports.
The Sun on Sunday said at the weekend that it had seen the High Court documents involved in the case, which showed the TV star's business had run up debts of around £70 million, with staff still owed around £2.2 million.
Under a restructuring plan, up to 12 of the current 37 outlets in the chain are likely to close, affecting up to 450 staff.
Creditors are thought include landlords, the HMRC and a number of suppliers – one of these, London based Daily Fish Supplies, is said to be owed £263,000. Another supplier, the Balthazar Wholesale Bakery, says it is owed £133,000.
Daily Fish Supplies, which began trading from Devon in the 1980s, has been supplying fresh fish to London restaurants for more than 30 years.
It says its customers range from Michelin star restaurants to hotels, casinos, schools, colleges and sports venues.
A Company Voluntary Arrangement (CVA) is being put in place to secure rent reductions on Oliver's remaining restaurants to keep the company afloat.
The chain is one of a number of food and beverage outlets currently facing problems, suggesting the restaurant sector is under pressure.
The company said last night: 'We are pleased to have received the overwhelming support from our creditors for our proposal to reshape Jamie's Italian restaurants.
'We have a strong brand and are focused on continuing to deliver the levels of service, taste and the experience our loyal customers deserve.
'We are working hard to ensure that our estate is fit for the current trading environment and we feel confident that this newly shaped business will provide strong opportunities for growth and profitability.'
Furthermore, all suppliers of the 12 sites that are closing will be paid for the amounts outstanding, related to those sites, a spokeswoman added.
The Sun on Sunday said the documents show that the Oliver's personal assets are not at risk if the business goes into liquidation.