Dawnfresh to close Uddingston, expand Arbroath plant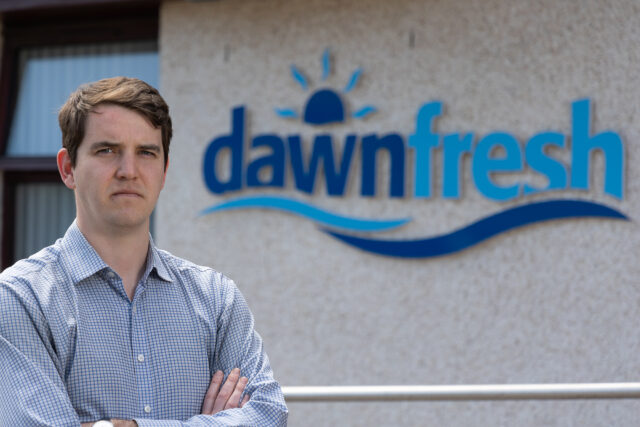 Dawnfresh Seafoods has announced plans to close its processing plant in Uddingston near Glasgow, and expand its site in Arbroath, in Angus on Scotland's east coast.
The company is consulting with staff at the Uddingston plant, who will be offered positions in Arbroath. It is proposed that Uddingston will close in mid-2022.
Dawnfresh currently has 230 permanent production staff in Uddingston and 180 in Arbroath.  There will be 150 new permanent production staff in Angus under these plans, available for permanent or agency staff in Uddingston to apply for. To support employees to make the move, Dawnfresh is offering a relocation allowance, access to local area support from Angus Council, and protection of current pay and conditions. No current jobs in Arbroath are at risk under the plans, the company said.
The company is investing £5m in expanding the Arbroath plant, which it hopes to have fully operational by the middle of next year.
Raleigh Salvesen, Managing Director, Dawnfresh Seafoods, said: "For the remainder of this year and until the move next year, our operations at Uddingston will very much continue as normal.  The plan to expand facilities at Arbroath will provide a platform for future growth and help Dawnfresh to adapt to a changing and highly competitive business sector. This move is critical if we are to meet our objective of keeping seafood production jobs in Scotland."
"It will be sad to close our factory in Uddingston but we are incentivising our team to join us on this journey and hope many of our experienced and skilled staff join us in Arbroath."
Dawnfresh is a Scottish-owned family company producing 10,000 tonnes of seafood a year for food service and retail both within the UK and internationally. As well as the two processing plants, it has a number of farm sites around Scotland.